Meet Jarvis Green
2X World Champ & Owner, OCEANS 97
I started my first internship with Rolls Royce Navel Marine in Walpole, Massachusetts and worked for them for 2 years. During this 2-year span, I worked in multiple departments. From working with a lathe machine to having the opportunity to tour newly constructed navy ships in Bath, Maine. My 2 nd and 3 rd year in the league were nothing close to solidifying the role work in professional football. I always have had an open mind to life after football and preparing for it.
In my 4th and 5th year, I worked at Atwell's Restaurant Group in which they own the legendary Spring House on Block Island. I gained the experience of learning all areas of the restaurant business and different aspects of running a business. With this experience, I opened a restaurant in my hometown of Donaldsonville, Louisiana and named it The Capitol. Donaldsonville was the Capitol of Louisiana in 1831, and it was of great honor to name it for this historical fact. I also opened a retail packaging store called Green's Purple & Gold in Baton Rouge at this time. As an LSU Alumni and playing college football, it was a memorable time supporting the sports season and holidays for families, students, and all customers.
Born and raised in South Louisiana, I always enjoyed bringing friends and family together for a meal and to share memories. There is nothing more satisfying than seeing the smiling faces when they eat the dishes that I've prepared for them. The southern hospitality that is second nature to me brings nourishment to the body and soul.
After I retired from professional football, a friend of mine called in a favor, and as luck would have it, I found my calling in the seafood business. This venture has led me to meet new friends far and wide and to experience cultures and cuisines outside of my own. Because of my experiences and heritage, I will always go the extra mile to carefully source seafood that supports fisherman and their families. I am proud to offer great food with a variety of choices and I am filled with gratitude that I am able to enjoy the detours along the way.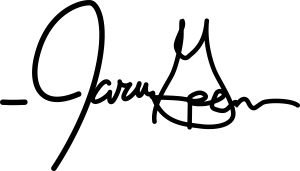 Read More