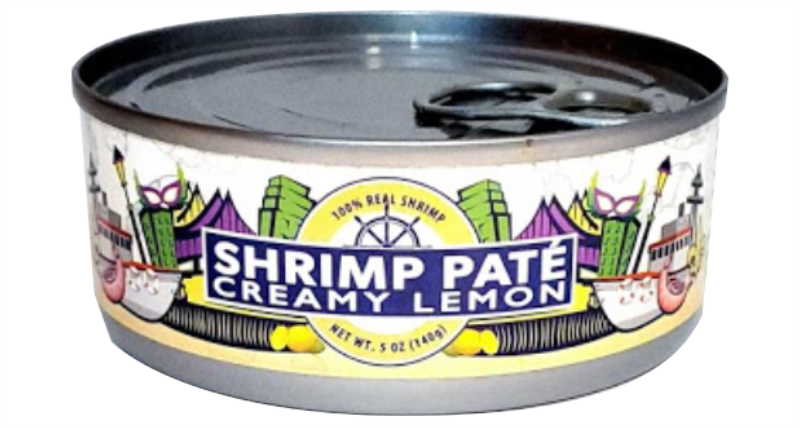 Creamy Lemon
Creamy Lemon was created because of Oceans 97's owner love for Lemonade & Zesty Cocktails. Creamy Lemon paired with vinegar. Vinegar is the staple of the pantry and is one the most useful ingredients in your kitchen.
Why vinegar? It is the Gem that interacts with shrimp protein, water and milk. It also, alters the texture and consistency making the Creamy Lemon Paté unique from the other flavors. Vinegar is a tenderizer.  Acid Always Wins! The bite from the lemon zest floats along the palate, adding a wonderful pop with white pepper on the tongue giving it a "HOT TASTE" (not spicy hot).
If you're looking for a sharper bite, try this flavor while enjoying a nice touch of salty, sweet, sour, bitter and umami. Thank parsley for that. "You're Welcome".
Ingredients: Shrimp, Soy Oil, Water, Butter, Mayonnaise, Milk, Citric Acid, Vinegar, Lemon Zest, White Pepper, Parsley
Food Allergy Notice: Please be advised that food prepared here may contain these ingredients: Milk, Eggs, Wheat, Soybean, Peanuts, Tree Nuts, Fish and Shellfish.