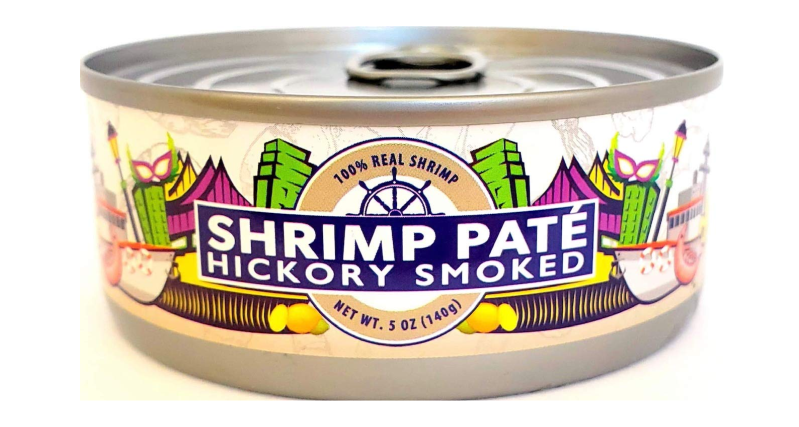 Hickory Smoked
Summer outdoor fun – picnics parks, road trips, vacations, water parks, crawfish boils, fishing trips, barbecues, grilling, and smoking meats! Hickory smoked shrimp paté, I haven't missed a summer barbecue or smoke outing in 30 years of my young life. For all the smoked meat lovers out there, a big shout out to the grill kings and queens of backyard fun. Oceans 97 added shrimp to the mix, and it changed everything! Try it out and tell us what you think. Stay smoky my friends!
Ingredients: Shrimp, Water, Soy Oil, Butter, Mayonnaise, Onion, Worcestershire Sauce, Hickory Liquid Smoke, Citric Acid
Food Allergy Notice: Please be advised that food prepared here may contain these ingredients: Milk, Eggs, Wheat, Soybean, Peanuts, Tree Nuts, Fish and Shellfish.